In this post last week I mentioned each Tuesday in February I would be writing about a monumental point in my relationship with Hubby in honor of our upcoming 5 year anniversary at the end of the month. I had planned to do the "Tell Me About It Tuesday" linkup with Helene, but alas, last week was her final Tuesday linkup. Tear.
I'm still going forward with my posts anyway, because going down memory lane sure puts a smile on my face!
Wasn't it was just yesterday that I was in the throws of wedding planning, designing our invitations, glueing Swarovski crystals to everything, being a "Knottie" (oh my God, I was one of those... yikes), while the Hubs meticulously kept track on Excel spreadsheets what was spent?
But, before we get to the "I do's," we have to get to the "will you marry me?" Hubby and I had discussed getting engaged the months leading up to his asking, but it wasn't something I had obsessed over. We looked at rings once, and I wasn't the type of gal to demand a specific ring and to be proposed to in a certain way. (
Brie
, you better not be laughing and rolling your eyes!)
And, in typical Marla fashion, our engagement was far from typical.
Let's go back to Friday, December 15th, 2006, the first night of Chanukah. I was so excited to light the menorah with the
Hubs
boyfriend, and giggle as he stumbled over the Hebrew prayer with me. And, for some reason, I thought this was going to be THE NIGHT! How perfect would it be for the Catholic Italian Stallion to propose to the Jewish Princess?
We lit the candles, said the prayer, shared a smooch and I gave him a small gift. He told me to sit down and he would be right back.
I set my tush down on one of our bar stools and started to get giddy. The lights from the Christmas tree and menorah set a romantic glow on our condo.
THIS IS IT!!!!!!
He came back in holding a small box and handed it to me.
OK. Not the most romantic proposal. But straight to the point. No muss no fuss. I like it.
I opened the box....
And inside is a gorgeous 3 stone diamond ring.
JACKPOT!!!!!!
I looked up at Hubby, and then quickly realized I looked up, and not, you know, down at him on the floor on one knee with tears in his eyes asking me to be his wife.
Me: "Um. Why aren't you kneeling?"
Hubby: "I'm not proposing."
Inhale. Exhale. Inhale. Exhale.
Me: "Sooooo.... what is this?"
Hubby: "It's an 'I love you' ring."
I'm sorry, did I just hear that correctly? An 'I love you' ring??
Before you all think I'm an entitled spoiled brat who turns her nose up at a beautiful diamond ring, let me just explain that I was really confused. In my eyes, a diamond ring means one thing, and one thing only. Promise rings aren't something we do in these neck of the woods, and surely he could have said he loved me with a nice bracelet, right?
I don't think he got the reaction he was hoping for, and we just looked at each other, both embarrassed. I tried to snap out of it, kissed him, thanked him for my beautiful ring, and we went out to dinner with some friends.
Poor Genesis got the brunt of my frustrations, and she spent the night trying to cheer me up. Soon enough, I let it go, realized I should be grateful for a beautiful piece of jewelry, thankful I had a great boyfriend, and relaxed and got my drink on.
Until the text came in from Danielle....
"Mar!!!!! Matt and I just got engaged by the big Christmas tree in NYC!!!!!!!!!!"
They say there's roid rage. Even road rage. I'm thinking that night, I had ring rage.
In a drunken stupor, I may or may have not said something about my "fake engagement ring," to my future husband that night. I plead the fifth.
Over the next 2 weeks, quite a few more friends became engaged.
A few days after Christmas, we made plans to go to Longwood Gardens. Longwood Gardens is (obviously) a botanical garden that puts on this huge light show for the holidays. It's gorgeous. And of course, the Jewish Princess wanted to look at all the pretty Christmas lights.
I was working night shift the night before, so our plan was for me to come home, sleep the day away, and be up and ready to go by the time he got home from work.
When I was working nights, I usually ate "dinner" around 1 or 2 am. I remember I had a crazy night with sick patients, got home and just crashed in bed without getting something to eat.
I was ready to go when Hubby got back to our place, and I asked if we could stop at a drive-thru to get food because I hadn't eaten in over 12 hours. I was Starvin Marvin. He insisted we get on the road, and that we would eat at the restraunt in Longwood Gardens.
2 and half hours later, we were still stuck in traffic. Bumper to bumper. With no where to turn around and no WaWa in sight.
I'm pretty sure at this point my blood sugar was so low it was incompatible with life. I had the hunger shakes. And when this happens, I turn into a monster. I may or may not have said some rude things in a hypoglycemic rage. I take no responsibility for anything I say out of hunger.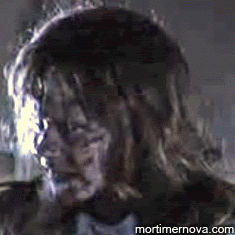 Hubby was taking it all in stride. I don't know how he managed not to smack me (not that he has ever smacked me, but looking back, I probably would have deserved it), but he kept his composure and kept on driving.
Over 3 hours after leaving our condo, we FINALLY pulled into the parking lot, and we hauled ass to where you get tickets to enter the gardens. I could smell the food coming from the restaurant!
The entrance to the restaurant is inside the gardens, so you buy your tickets first, then go there. We buy our tickets and ask the girl to point us in the direction.
"
Oh, I'm sorry. We stopped seating 10 minutes ago."
He looked close to tears, I was close to gnawing off my own arm. We tried to make the best of it, but the sound of my growling stomach was taking away from the ambiance.
And poor Hubby. He was trying so hard. At one point he stopped in front of a gorgeously lit tree and...
Future Hubby: "So what are your hopes and dreams for the future?"
Me: "To fucking eat."
It was right around then that we decided to cut our losses and head home.
We ended up at Pizzeria Uno.
We ordered quickly, and I downed two drinks before our food came. So, needless to say, I was feeling the effects of those drinks by the time our food came.
I
daintily nibbled
inhaled my meal in record time, and once my tummy was full, all was forgotten.
And then a text came through from Danielle...
"Mar!!!! You and Steve come up to Top Dog, (where Hubby and I met) we are celebrating me & Matt's and Marco & Steph's engagements!!!!!!!!!!!!!"
And ring rage strikes again.
You can imagine our drive to Top Dog.
I was pretty much in Hubby's ear the entire time. How I didn't want to go, how everyone was going to be all cheerful showing off their rings and all I had was an 'I love you' ring. Yada yada yada.
I know. Terrible.
He starts egging me on, telling me what a bad friend I am, which only pissed me off more.
We pull in the parking lot, and at that point I'm not even looking at Hubby, I'm going off on a tangent looking out my window. I finally shut my mouth, turned to look at Hubby and...
he was holding a box with the most gorgeous ring. I was stunned. I'm fairly certain I stopped breathing for a few seconds...
Me: "Oh my God, I am such a bitch.
Hubby: "I know. But, will you marry me?"
So, that's our story. We became engaged in the parking lot of the bar where we met. When I was being an absolute brat. Typical.
I was given two beautiful diamond rings within 2 weeks of each other. I probably didn't deserve either.
Hubby had my ring made, but it wasn't going to be ready for the first night of Chanukah. So, he went and bought me a different ring to give me that night. He said he wasn't thinking, and should have checked with my girlfriends if the diamond "I love you," ring was a good idea. Surely, they would have steered him in the direction of a nice bracelet.
Not the most romantic engagement in history, but it sure makes for a funny story. I'm one lucky gal, I snagged a good man!
Check out my ghetto fab chipped nail polish!
Me & Danielle! Besties engaged within 2 weeks of each other!